18.-20. März 2016 im Filmmuseum München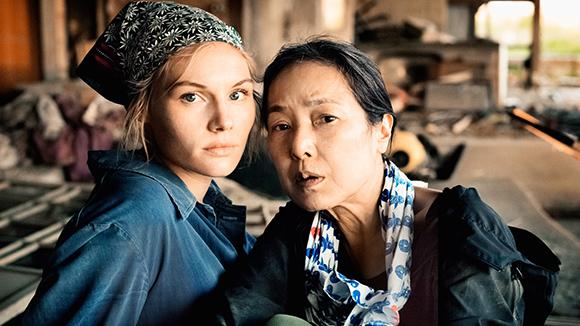 From 18-20 March 2016, we will be working in partnership with the Munich Film Museum: Filmmuseum München and the Deutschen Hörfilm gGmbH (who jointly launched this project in April 2015) to once again organise a small festival of audio-description films – the second "Münchner Hörfilmtage" ("Audio-Descriptive Film Days") – at the Munich Stadtmuseum.
The festival will present particularly successful recent audio-descriptive productions from German television, as well as current cinema releases and new audio-descriptive versions of films from the archive of the Film Museum. A panel session will see audio-description managers from several broadcasters and Martina Wiemers from the Deutsche Hörfilm gGmbH present the principles, criteria and perceptions of audio-description and discuss these with the audience (which will include blind, visually impaired and sighted members), based on the films presented during the festival.
You can download the Flyer here. A more detailed programme you will find below and ont the website of Filmmuseum München:
MÜDIGKEITSGESELLSCHAFT – BYUNG-CHUL HAN IN SEOUL/BERLIN
Deutschland 2015, Regie: Isabella Gresser, 61 min.
Freitag, 18.3.2016, 18.30 Uhr | Zu Gast: Isabella Gresser
FÜNF MINUTEN HIMMEL
2016, Katrin Gebbe, preview TATORT-Special
Freitag, 18.3.2016, 21.00 Uhr
NIGHT WILL FALL (HITCHCOCKS LEHRFILM FÜR DIE DEUTSCHEN)
Großbritannien 2014, André Singer
Samstag, 19.3.2016, 18.30 Uhr
WEEKEND
Deutschland 1930, Walther Ruttmann,12 min. und
DER STUDENT VON PRAG
Deutschland 1913, Regie: Hanns Heinz Ewers
Samstag, 19.3.2016, 21.00 Uhr
GRÜSSE AUS FUKUSHIMA
Deutschland 2016, Doris Dörrie, 102 min.
Sonntag, 20.3.2016, 17.30 Uhr, followed by a panel discussion on audio description
LUIS TRENKER – DER SCHMALE GRAT DER WAHRHEIT
Deutschland 2015, Wolfgang Murnberger
Sonntag, 20.3.2016, 21.00 Uhr

We are delighted that the "Hörfilmtage" audio description festival contributed to the Filmmuseum München being awarded the Cinema Prize of the German association of film archives and cinematheques in 2017: Kinopreis des Kinematheksverbundes.
This prize highlights the work of municipal cinemas and cultural cinema initiatives, who stand for exceptional film programmes. "This prize honours their engagement and the continued development of cinemas as places of diversity, as cultural meeting points and cultural assets." The Munich Film Museum came second in the category "cinema in retrospect", earning a prize of 1,000 euros. In the jury's decision (cf. Süddeutsche Zeitung), they said: "The prize has been awarded to the Munich Film Museum, which has devoted itself to communicating international film history at a consistently high level, as well as breaking new ground with its audio description festival."